Mortgage Options
Best Suited for Your Needs
Conventional
Minimum Credit Score of 620
Low Down Payment Options Available
Conventional Mortgage Insurance is monthly or single premium only
Mortgage Insurance will automatically end at 78% Loan to Value
Cash Out at 80% LTV with no mortgage insurance
FHA
Excellent option for the 1st time homebuyer
Minimum down payment is 3.5%
Great for consumers with low credit scores
Cash Out option available at 85% loan to value
Gifted Down Payments Are Allowed
High Debt to Income Ratios
VA
No down payment is required in most cases. Conventional loans typically require a 5 percent down payment, and FHA loans require 3.5 percent.
VA Funding Fee can be financed in loan
Lower average interest rates than other loan types. VA loans continue to have the lowest average interest rates of all loan types.
Relaxed Credit Requirements
Lifetime benefit you can use more than once
USDA
100% financing available
Great Interest Rates and very low mortgage insurance
Good Option for those with less than perfect credit scores
No limit on seller contribution
No lot size restrictions
About US
Welcome to Kentwood Mortgage!
Our Goal
We make people's dreams come true and that makes us very proud. We're proud each time we lend someone the money they need, especially if they've been turned away by another lender. We're proud knowing that our Home Equity loans have allowed a child to go to college or a beloved home to be improved. But we're most proud when we know that we've helped a client relieve their financial worries.
We like going the extra mile. Our goal is to make working with us easy. Whether it's working late to ensure you get a quick answer or keeping you informed every step of the way, we're proud to make your dreams come true.
Since our inception, we've been earning people's trust by trusting them. At Kentwood Mortgage, we understand your needs and will do all we can to meet them.
Wander Through Our Website
In it you will find information about our company, the different refinancing options we offer our clients, and a simple, easy-to-understand guide on the loan process.
We've even got some answers to your frequently asked questions for you to peruse, as well as a page detailing how best to contact us . And, when you're ready, you can get started with the loan process by filling out an online application. Rest assured the information you submit to us is secure and will remain private. Check out our privacy policy to see the type of commitment we're making to you.
Our Team
Our trained mortgage specialists are waiting to help you.
Mark Maloney
President
Bryan Titus
Loan Officer
Tony Thompson
Loan Officer
Todd Kennard
Loan Officer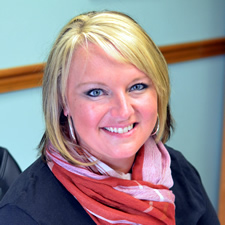 Melissa Smith
Loan Officer
Contact Us
For all your home financing needs